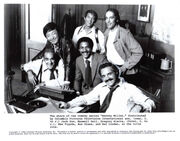 Barney Miller was the captain of the 12th precinct of New York. He was in charge of a squad room of detectives that dealt with the unique characters of the city.
Ron Harris
Edit
Ron Glass
played during the full run of the series. At first he shared a desk with many detectives. Most of the time he was with Detective Chano Amenguale. The character of Chano was only in the first 2 seasons. At the 3rd season Harris got the first dest next to door of the squad room. Ron Harris was a well dressed black detective. He wanted to be a published writer and wrote a detective story, "Blood on the Badge".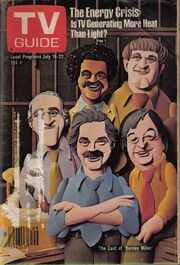 Ad blocker interference detected!
Wikia is a free-to-use site that makes money from advertising. We have a modified experience for viewers using ad blockers

Wikia is not accessible if you've made further modifications. Remove the custom ad blocker rule(s) and the page will load as expected.